Pet owners from all walks of life sing its praises!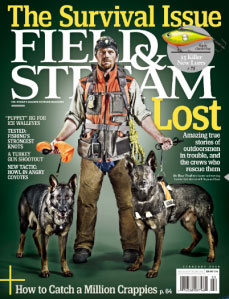 Expert Dog Trainer, regarding his dogs Hazel, Lee, Rogue, Quax,
Maya, Slam, Xavier and Xila
I have 8 dogs and I make sure that they are fed the very best! My dogs are on a 100% raw food diet supplied by Kevin of Woodstock Meats. Kevin's canine raw food line known as Butcher's Blend suits all of my canine nutritional requirements in my diversified doggie lifestyle.
From my senior citizen who is home all day watching television on my temperpedic bed, my bird dog hunting her heart out, my allergic dog that needs salmon instead of chicken or my search and rescue dog scaling mountainsides for lost and missing people, Kevin provides my dogs with top of the line nutrition to keep them in terrific health regardless of the individual dog's needs.
You should let your dog be the judge of his butcher blend formulas!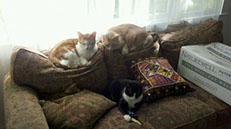 Customer, regarding cats Max,
Toby, and Zoe
Max and Toby were fat and lazy cats due to over eating, eating junk, and living indoors in a cramped living area. They also had skin problems, bowel problems, and other various health problems. Zoe was a wild and crazy cat with mood swings and a poor digestive system. Once I switched them over to Butcher's Blend Raw Pet Food (the favorite flavor among the three of them is Butcher's Blend 100% Turkey), their health improved greatly. Max and Toby lost some weight and gained more energy. Max's skin issues improved and he stopped biting his hair out. Toby's hair became softer and less greasy. And Zoe's mood and stomach calmed down. She became friendlier and healthier. I haven't had to take them to the vet since! And the awful chore of scooping the litter box became easier to handle. Smaller, less, and no smell! I never considered raw feeding in the past, I was even nervous about the idea at first…but that was because I hadn't been educated about it yet. Knowing what I know now, I would NEVER go back to cooked commercial pet food.
Eric Mann
The Bear Café Woodstock, NY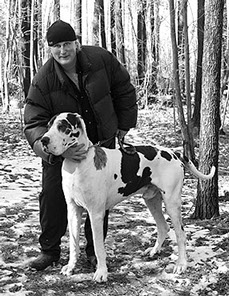 Restaurant Owner,
regarding his two great danes
Even though I have all this great food at my fingertips, I also use Woodstock Meats Butcher's Blend to supplement my two great danes diets. They love it! It's a no brainer! I know it is made with the finest ingredients and with quality hands. Its easy, convenient and I don't have to clean up the mess from making my own. I would not feed my dog anything less.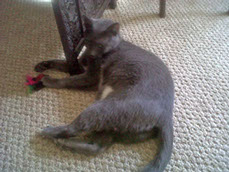 Igor is a clever, beautiful Russian Blue with a traumatic past. When my sister saw him at the animal rescue shelter, the first thing she noticed was a large zigzag scar on his right side. The second was that he just melted into her when she held him on her shoulder. We don't know what caused this scar- a car accident? An animal attack? Whatever it was must have nearly killed him. Perhaps it is because of this tragedy that Igor has such a nervous stomach. One period of diarrhea went on for weeks; my sister took him to one vet after another. She tried all kinds of canned and dry food. But nothing worked. In early 2010, I inherited Igor; now I started paying the vet bills. The first vet prescribed steroids which I didn't try because of the dangers. The second performed acupuncture and prescribed Chinese herbs. In all we took him to four vets and tried at least half a dozen diets. Nothing worked. By now Igor had had diarrhea for over 16 months and cleaning his cat box was not particularly enjoyable and his health was declining due to his stomach problems.
But finally there was a fortunate ending. In fall, 2010, Igor and I moved to Woodstock and I learned about Butcher's Blend Raw Pet Food from Woodstock Meats. Igor liked the 100% chicken. After so many false hopes, I was skeptical but willing to give it a try. Two weeks later, after diligently following the directions, Igor's nervous stomach quieted and he returned to normal. Cheers Butcher's Blend Raw Pet Food!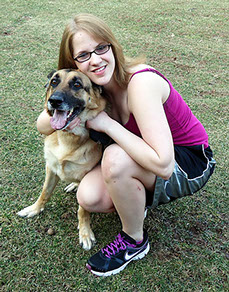 Pharmacy Technician,
regarding dog Angel
I'm always looking for ways to improve my pets' health and a friend of mine recommended trying raw food for my dog Angel. Not knowing anything about raw feeding, I was skeptical, but I wanted to learn more. I was given some handouts about raw feeding and noticed the brand on the bottom; Woodstock Meats' Butcher's Blend and their website and checked it out. There was so much information out there! After some research and advice, I bought a few packages of Butcher's Blend to try because they had the healthiest looking product without all the chemicals or fillers. Angle loved it! She gets so excited for it when she sees it going into her bowl. And cleaning the yard after letting her out? No need! I found out Butcher's Blend also carries raw marrow bones in different sizes which she absolutely LOVES and it keeps her busy for hours.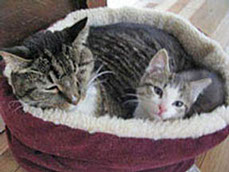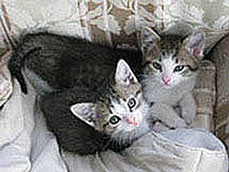 Customer,
regarding her three cats,
Pony, Mika and Malouse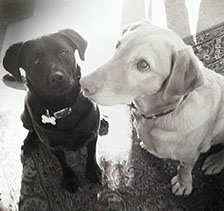 Innkeeper at The Woodstock Inn
on the Millstream, customer, regarding her dogs Willy and Zelda
"I was undecided about the whole raw food thing for a while. I had been cooking for my dogs for a few years using quality organic meat and a mix. After speaking with 2 vets I finally decided to make the switch to raw food. Butcher's Blend was my obvious choice! Kevin & his team have created a "clean" raw food for dogs and cats—the ingredients are simple. Yes, it may cost a bit more than more conventional dog food…but what I spend on nutrition…I make up for it with ZERO vet bills! My two dogs are happy and HEALTHY!"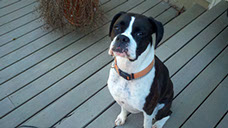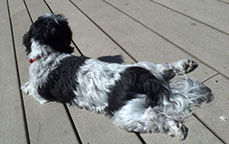 Customer, regarding their
boxer and shih tzu
We have two dogs, a three-year-old boxer and an eight-year-old shih tzu. Both have been fed a "high end" dry food available only from specialty retailers. The shih tzu has always been a very picky eater, no matter the brand of food. He eats only when his bowl was placed in a special location and once given food, he attempts to "bury" it before finally eating, if at all. There are days where he will even skip feedings entirely. Throughout the day he would beg and whine to get additional treats.
Since we have begun feeding them Butcher's Blend, mealtime has changed dramatically, especially for the shih tzu. He actually jumped out of bed and ran to the kitchen when breakfast was mentioned. He now watches our every move when getting the food out and eats with no hesitation or theatrics. His begging for treats during the day has also disappeared. We have tried both the chicken and turkey varieties for 6 weeks now, and both are a favorite!
Thank you Kevin, for a job well done.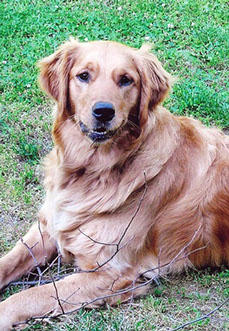 Customer, regarding Emily,
his Gold Retriever
In October, 2011 Emily, my four and a half year old Golden Retriever experienced an acute attack of pancreatitis due to an inferior diet. While she was recuperating, we researched canine diets the kind found at Woodstock Meats. Kyle Warren told me about your store and product. I went there and took two starter packs; chicken and turkey. Emily has been on raw chicken and turkey for about two months now. She loves it. Her change is amazing. She's all full of energy just like when she was a puppy. Wow!
Thank you, Kevin and Kyle.
Pony and Mika in the cat bed together, Malous and Mika on the couch.
You can see how they have grown into very healthy cats and how
Pony lost weight with his healthy raw food diet.
Thanks to you!
ALL RIGHTS RESERVED | BUTCHER'S BLEND a division of WOODSTOCK MEATS | 57 MILL HILL ROAD | WOODSTOCK, NY 12498
TEL: 845•679•7917 | www.woodstockmeats.com